Yoga with Anita from Unity Yoga
Days: Fridays
Time: 12:00pm–1:15pm
~With Anita Callahan from Unity Yoga~
About the Class
Join us for these new in-person classes!! Please wear your mask on entry and bring your own props. We are so excited to see you for practice. :)
Advanced registration is required. Please purchase a pass through Unity Yoga's website and be sure to sign the BE waiver before arriving.
About Anita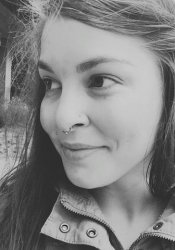 When I was young, I loved dancing and making up my own stretches. At the time, I had no idea there was a name for what I was doing. One day I stumbled across a classic yoga book of my Uncles and flipped through the pages fascinated at postures like crow, cobra and down dog. I didn't know these poses would keep reappearing in my life, and I didn't ever really pursue yoga as I grew, it just kept finding me. I believe yoga is present naturally in all of us if we can quiet our minds to hear it. For me, the beauty of yoga is not just to move your physical body, but to encourage the moving and shifting on a mental and spiritual level too.
When you come to my class, you will experience a strong foundation of alignment, but I hope you sweat and laugh and enjoy some freedom too. I will remind you to breathe, and breathe deeply. I enjoy exploring poses and flowing movement. I am truly a guide to help move you through a sequence and I hope the end result will be that we all find a little more clarity for our everyday lives, because that is when you know yoga is at work. Anita is a ceritified RYT-500, having comleted her 200hr training in 2013 with Y-Yoga, and her 300hr advanced training with Christine Price Clark at the Vancouver School of Yoga and Massage in 2014.